Today was our 36 week appointment, so here's our update!
It started out a little more stressful of a day than I had hoped. I have had a sick kid home with me all week. I was hoping he would feel better before today so he could go to school. Nope. So I was on line before my appointment trying to line up someone who wouldn't mind watching a germy kid. Thankfully my wonderful friend Darlene stepped up and watched him for me. Phew. Stress off my plate.
So then, I park at the appointment and get out and start walking. And then I trip. And fall flat on my face. Lucky for me, I didn't fall on the anthill I was trying to avoid when I tripped. Nor did I fall on the cement that I tripped on. My face and my belly both landed on a pad of grass, thankfully. It's a good thing I was already on my way into a sonogram, because I probably would have wanted the reassurance.
Everything is fine, Miss Molly looks fabulous. Heart beat was about 155bpm. Pics and videos below update. We are measuring right on target and as of this moment, no progress toward labor has been made. Cervix still high and closed. That's still a good place to be for now. Hopefully we'll see some progress soon, though... like a centimeter a week or so would be nice ;)
Since my last visit, I've gained 2lbs. Pretty awesome. Again, right on target. I've "gained" 22.4lbs since I stopped getting sick. Before I stopped getting sick, I lost 14. So technically, I've only gained 8.2lbs. 6lbs5oz of it is estimated to be Miss Molly. Woot!
I'm hoping that I can get in and see the head nurses in the labor and delivery within the coming week so we can all be on the same track when it's time for Miss Molly to come. We are all very excited. It's going to go by so fast!!
Ok, now for some pics!!
First, the usual belly pics :)
Next... Last week a friend and I got together and did some maternity photos! I'm so happy with the way they came out! To lessen the amount of photos in the post, I made a collage of some of the best ones. If you are interested, they are on my friends blog, at
Bella Mia Portraits
.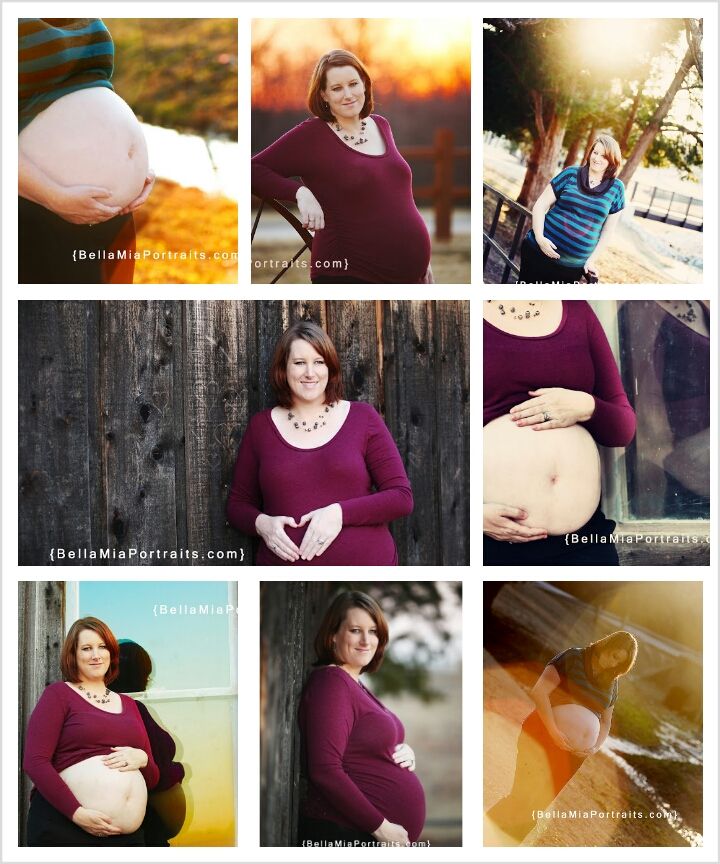 Aren't they awesome? The lighting was beautiful out, but tricky, so I'm really really glad they came out as great as they did!
Last but not least... Miss Molly's 36 week photo shoot!
The first video was cut off by a phone call in the middle of my appointment. I ignored the call and kept recording for the 2nd video. Some still shots follow.
Even the second video got interrupted by the person who called leaving a voice mail! hehe
And finally, some still shots...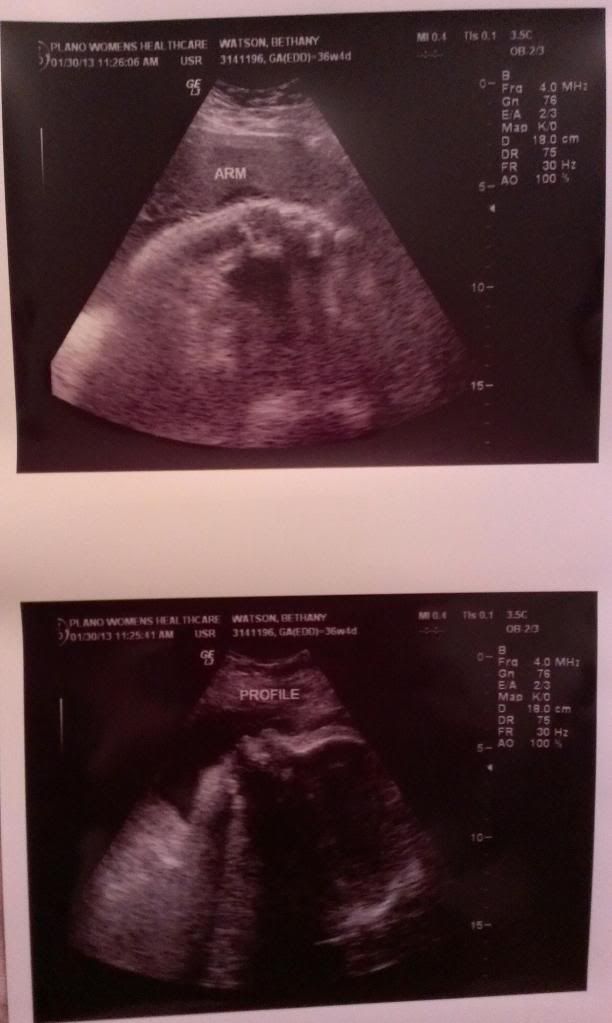 And finally, Miss Molly moons us, and shows us she's still a girl... Bottom's up!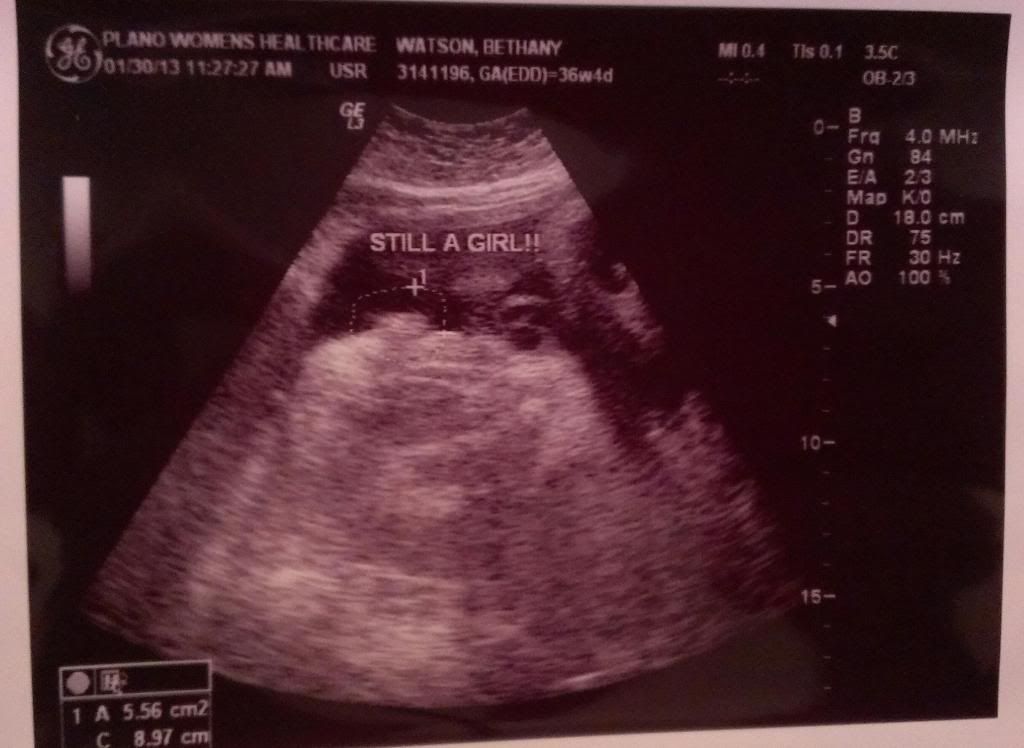 Anyway, thats all for this week! I start going weekly now, and will see you all back here in a week! Next appt is Wed. Feb 6 at 10am!